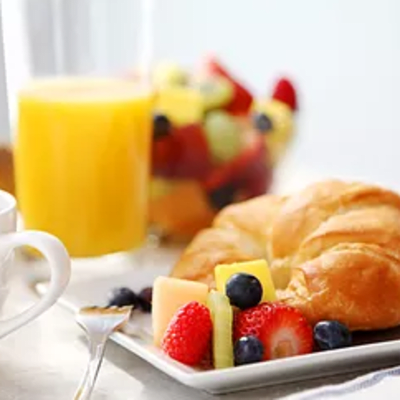 Breakfast
Brunch is served for Coles Bay Suite and Petie's House guests on Saturdays
Library Room Guests receive an included Continental Breakfast
We offer two types of breakfasts:
Continental for our Library Room Guests:
Our continental breakfast is included in our Library Room nightly rate.Breakfast choices:
coffee, tea, milk (cow, almond, coconut or soy) or/and juice (orange, apple or cranberry)
choice of breads such as toast, bagels and croissants
jam and peanut butter
egg dishes
bowl of fruit (bananas, apples, oranges or seasonal fruit)
dry cereal

Saturday Brunch Breakfast:
We also enjoy making a special brunch for our guests on Saturdays! Price is $15.00 per person and $8.00 per child eight years old and older, free under eight. We offer a generous selection of breakfast options.
For example brunch choices could be:
eggs (fried, poached, scrambled and fun ideas such as quiche, frittata, bennys and baked eggs)
pancakes
fruit salad
various breads including muffins and donuts
oatmeal
ham and cheese for bread
yogart
smoothies
cereals
french toast
crepes