Long Term Winter Vacation Rental
We offer our accommodations as long term rentals from September thru the end of March.
For example:
Great for people getting away from the snow. The snow in this picture from our property is not a common event and always brief so it's a treat for us.
Perfect for those locating or relocating to the area and need a comfortable, furnished accommodation with a completely equiped kitchen.
People who like to winter on the island
Individuals here for work or education
Property Description:
Our home is located in the countryside on a third of an acre with a quiet, treed and flowered neighborhood across from the Ardmore golf course.
We offer 2 long term vacation accommodations
Close to:
Across from the Ardmore Golf Course,
10 minute drive from B C ferries
15 minute drive from Butchart Gardens,
5 minute drive from Victoria International Airport,
8 minute drive from Sidney
25 minute drive from Victoria
35 minute drive to Clipper and Black Ball Ferry
8 minute drive to Washington State Ferry
Local Transport and Attractions:
Local buses that go into Victoria - 15 minute walk to the bus stop
Taxis
Limos
Beaches and local islands
Lovely temperate weather,
fishing,
Whale watching,
"Old Victorian" style Victoria
Lots of shopping,
World class restaurants,
Wineries and breweries,
Bike and walking trails all over the island,
Skin diving
And one of our favorites - spas for whatever relaxes and soothes you.
All within 30 to 40 minutes of our property.
Up island excursions are easy from our location!
Contact Us
COLES BAY SUITE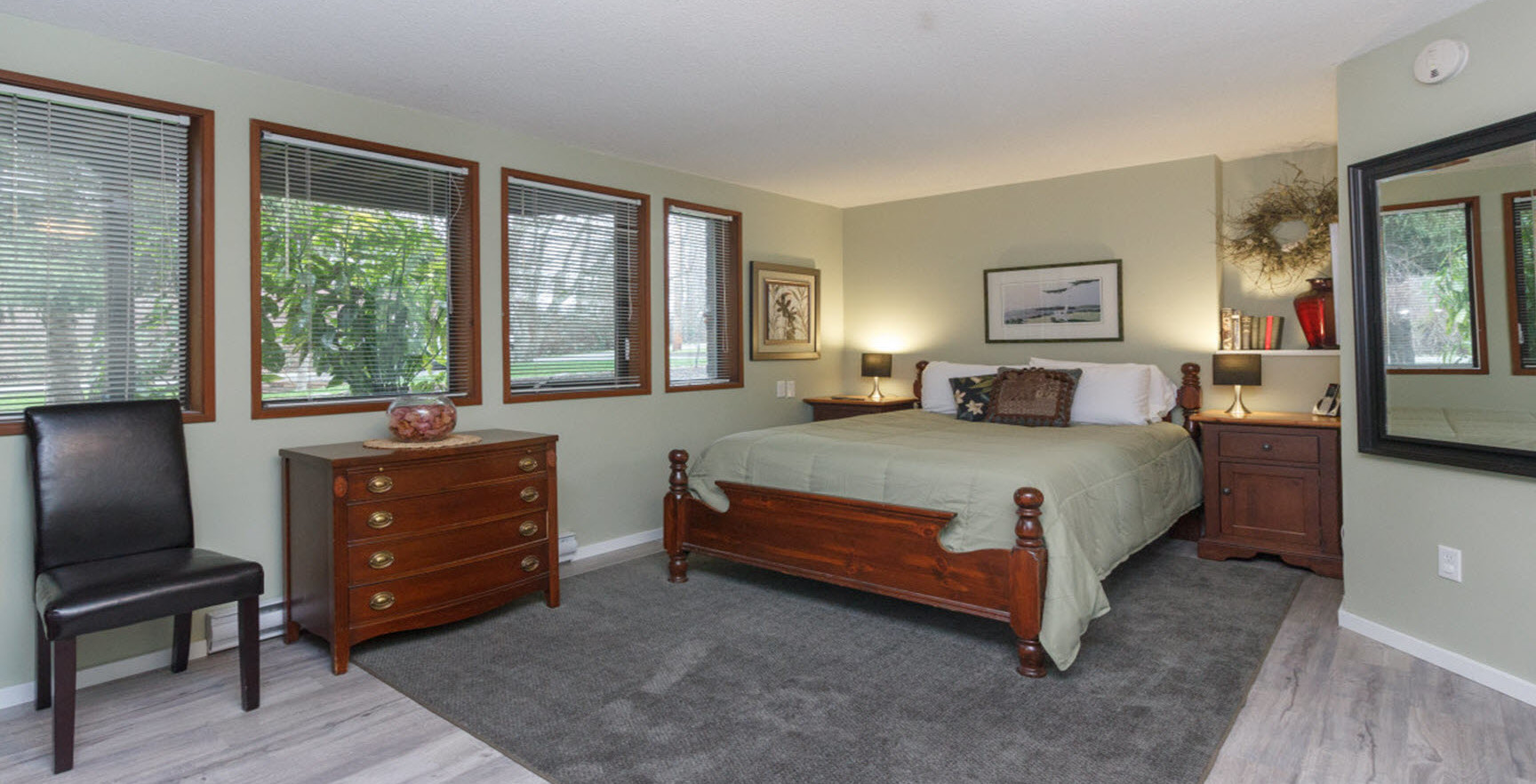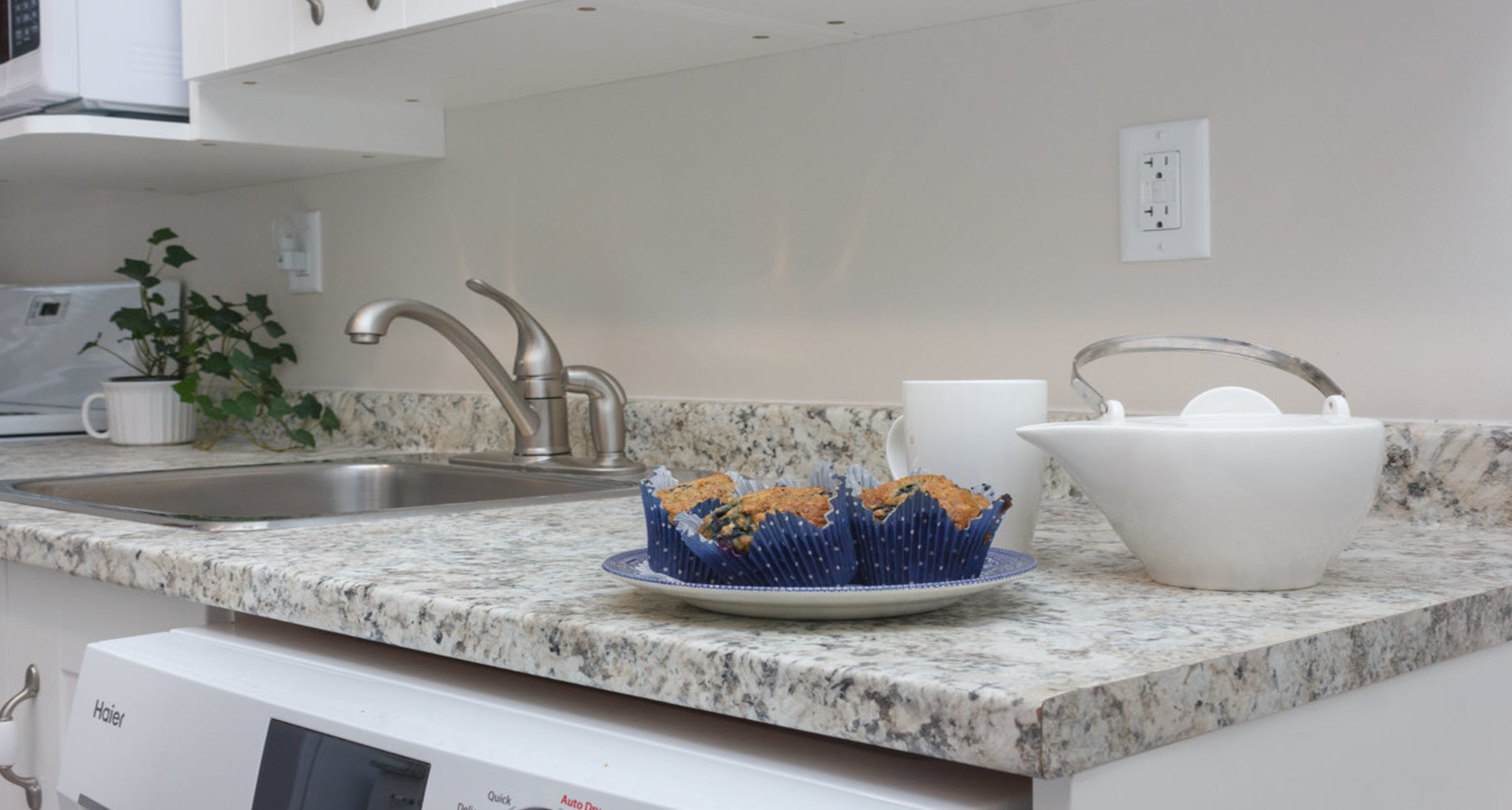 Our Coles Bay Suite is a relaxing getaway to the country.

Sleeps up to 4 people with 2 bedrooms (queen size beds)
Bathroom with bath/shower
Living room with sofa bed for visitors
Closed in sun room.
Full kitchen & laundry facilities in the suite.
Relax outside with a concrete deck area, table chairs, loungers & 6 burner gas barbecue.
TV/WIFI/PVR/Netflix in bedrooms and living room
Closed in sun room perfect for a morning coffee or glass of wine and chat
The kitchen has fridge, microwave, coffee makers, toaster and hot water kettle. Plates, cups, cutlery, etc. everything you need to cook! Washer/Dryer combo
We provide parking.
Contact Us
Petie's Cottage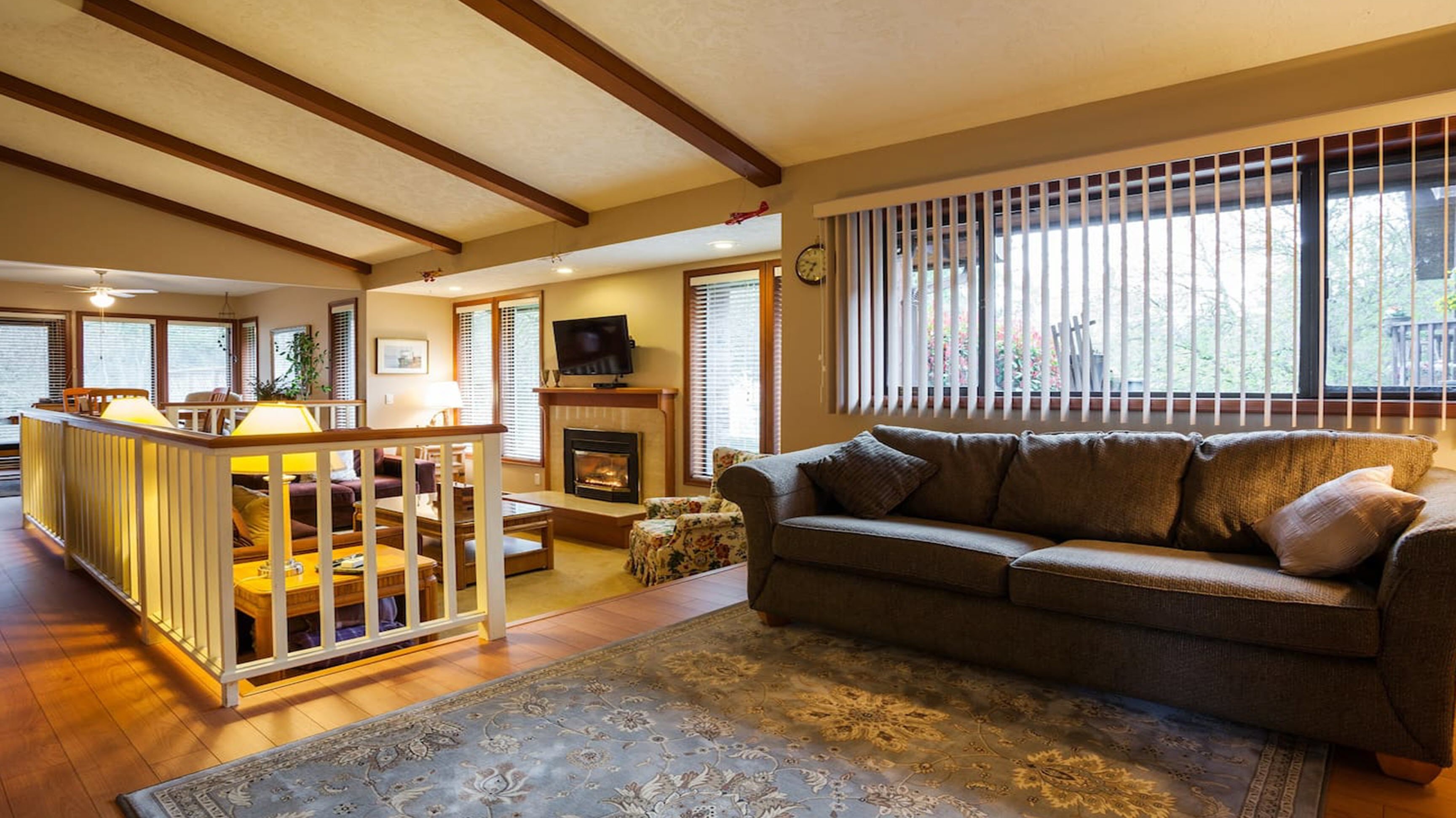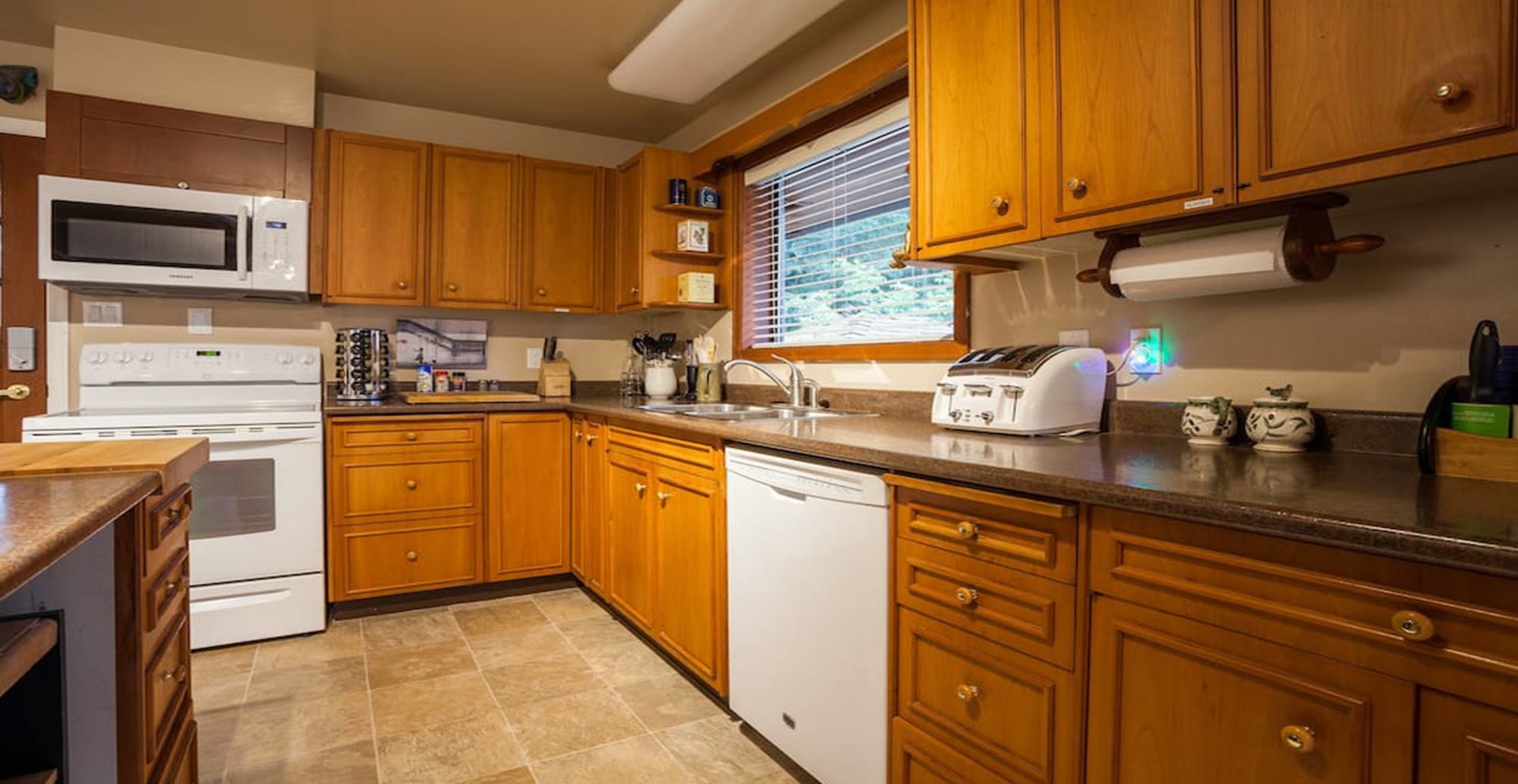 Available to rent from September to March 31st for the winter season.
Perfect for one or 2 people and a small child.
Lovely, spacious cottage in the country with all the comforts of home.
The cottage has a full kitchen with dishwasher, full size stove and fridge, laundry facilities, lots of storage. The kitchen has everything for cooking and baking including spices. Towel and house keeping services available.
There is a dining area off the kitchen with large table and chairs, sunken living room with gas fireplace.
Large bedroom with queen size bed, sofa bed off living room area.
Large bathroom with separate tub and Neo angle shower, 2 flat screen tv's, pvr, large selection of channels, free Netflix and OnDemand tv. And more storage.
A private deck, barbecue and dedicated parking.
Coles Bay Beach is a 5 minute walk along with many beaches, walking and biking trails in the area.
Contact Us